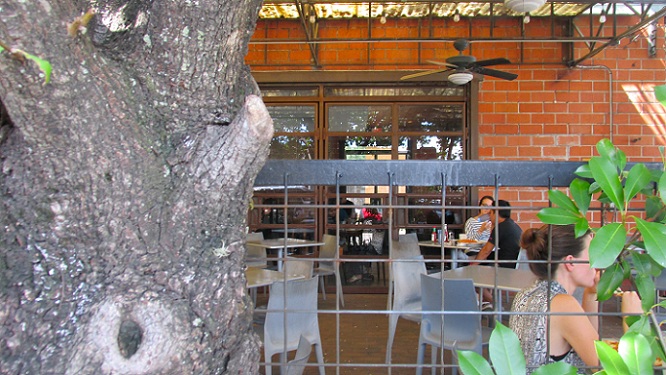 Café Brasil, a Montrose staple on the corner of Westheimer and Dunlavy, offers a great selection of creative twists on simple, unpretentious food. It's delicious, it's straightforward, it's a great spot for a cup of coffee, a couple of beers, or a glass of wine on the patio.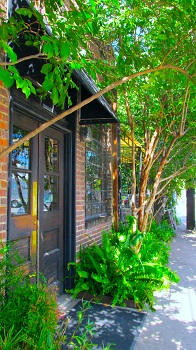 The patio is one of the bigger draws for Brasil, with a unique courtyard that is shared by neighboring businesses. It simultaneously achieves spaciousness and seclusion, and is both sunny and well–covered. Lunch on Brasil's huge patio is widely regarded as a perfect place to spend an afternoon in our busy city. Regarding the interior, it's homey like a coffee shop, but it's equally spacious as its exterior, preventing the often over-crowded feeling coffee shops in the area can exhibit. Art installations adorn the walls from time to time and live music of any variety can be seen here.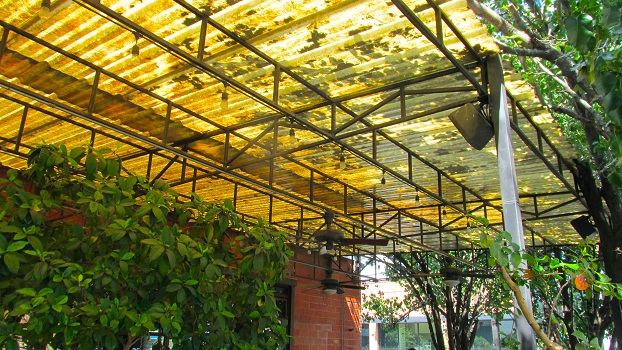 Will Carlisle, a former student of physics, personally developed Brasil's menu. Since Carlisle changed paths from physics to a student at Alain and Marie LeNotre Culinary Institute, the phrase, "every molecule of our menu is so good," is a satisfyingly unmissed opportunity on Brasil's website. You can find pizzas, salads, burgers, tasty appetizers and plenty of breakfast plates to more than satisfy your taste buds.
The real gem, however, is the official pastry chef of the restaurant, Julie Hewett, a graduate of the New School of Cooking. Brasil declares her pastries the 'flavor of nostalgia,' and 'refined bake-sale items.' But these made from-scratch desserts are creatively-produced, imaginative takes on old favorites… and completely to die for. If I've liked or really liked any of the great, straightforward food on the menu (the excellent Triple Apple Bacon Pizza comes immediately to mind), I have loved Hewett's baked goods.
Well-paired with this easy-to-understand food and exemplary little delicacies, are beers and wines that you can enjoy in lieu of the cup of coffee you inevitably craved when you smelled it from the street. All the hootch here is hand-chosen with an emphasis on local beers, and it's the kind of place you can sit back, sip and enjoy it, rain or shine. Brasil is simply a slice of heaven among the loud, busy streets of Houston.