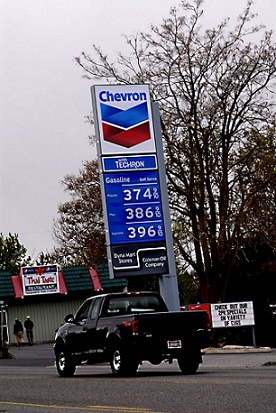 We are finding plenty of growth throughout the Houston area, making it more ideal for new residents coming into the area to find employment opportunities. Chevron has recently signed a deal to buy 103.2 acres of land off of Grand Parkway and Clay Road in Katy. They are joining other Houston energy companies like Air Liquide USA LLC, Cameron International Corp., and Phillips 66 who have moved campuses to the west Houston area.
Chevron spokesman Justin Higgs says, "At this time, Chevron is simply acquiring the land to give the company future R&D facilities flexibility as we grow and expand our presence in the greater Houston area," according to the Houston Business Journal this month. There have been no specific intentions or employee decisions for the land at this time but, the deal is planned to close in the third quarter of the year.
This comes as a shift from the generally downtown based company, as they recently delayed a final investment for a fifty story tower that would connect Chevron's current 1500 Louisiana and 1400 Smith properties. However, Higgs assured HBJ that their employee presence will still be strong in downtown Houston, and that the growth plans for downtown have not been altered.
Chevron has around 9,000 contractors and employees in the Houston area and it isn't restricting itself to one area. Regardless, it appears that energy companies are doing whatever it takes to attract and retain talent, including campus expansions across Houston.