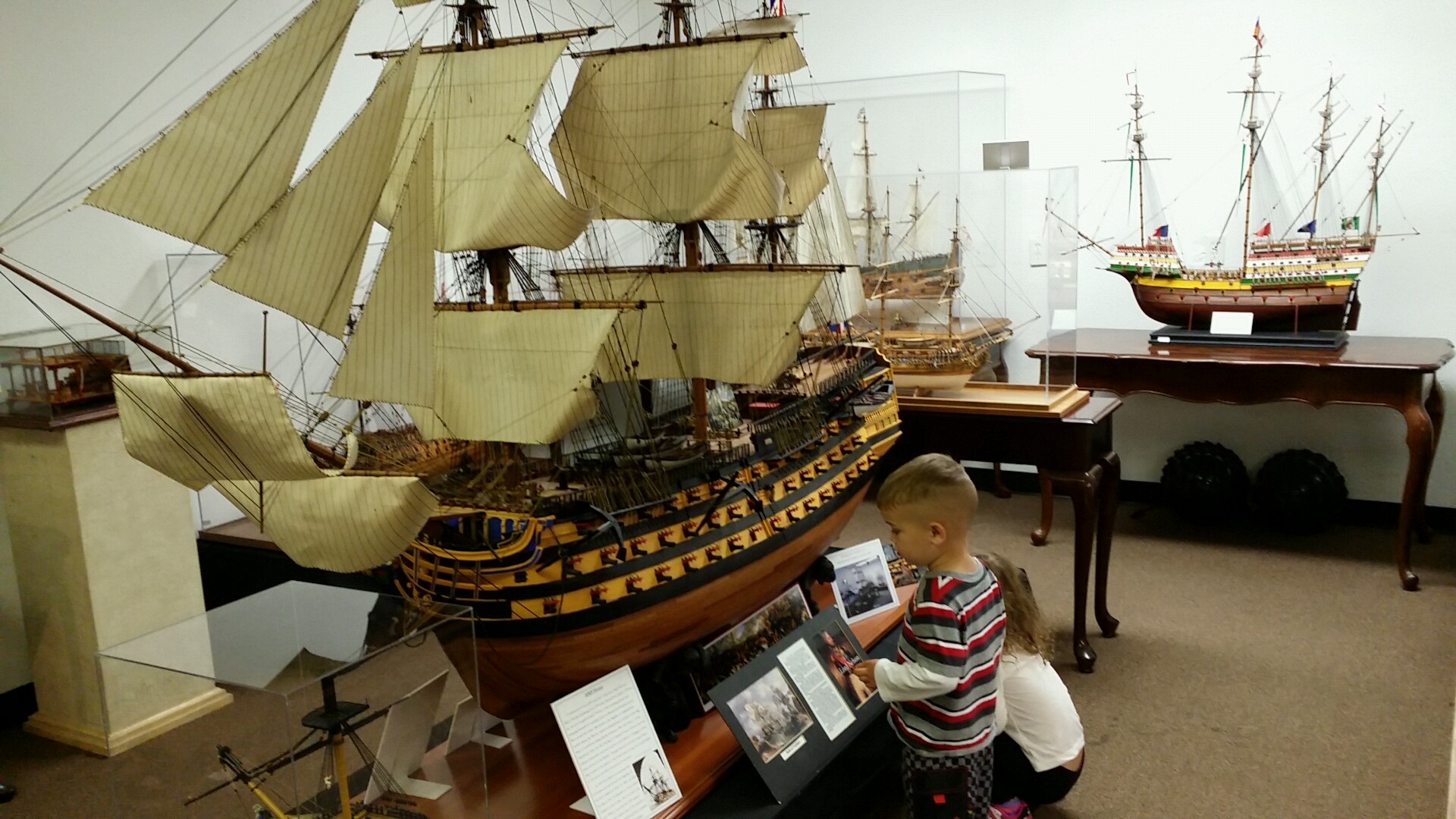 If you are looking for both an educational and fun experience, a museum is always a great choice. The Houston Maritime Museum is an amazing destination for sea and land lovers of all ages, where they can learn more about the, "wonder and influence of the maritime world" as the Houston Maritime Museums' website so perfectly states it!
The Houston Maritime Museum has a wide array of physical objects from ships of the modern day, as well as the recent, and distant past. Additionally, it boasts a wide collection of models of ships from all different time periods and countries– over 150 in total. It  also uniquely has a large collection of ships in bottles, which is what originally led me to visit the museum with my children. There are both permanent and temporary exhibits, so don't forget to check the schedule for upcoming wonders.
If it is available on the day you go, I highly encourage taking the guided tour; it will help you to navigate this amazing museum, and it was absolutely free on the day of our attendance. Enjoy the Houston Maritime Museum, and share the stories of your experience in our comments section below!