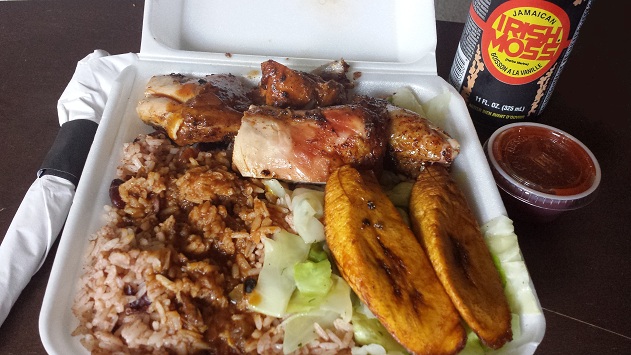 Located in Southwest Houston between Gessner and Fondren, Cool Runnings Jamaican Bar and Grill is known throughout the city for serving delicious meals!
The full service restaurant and catering company specializes in both authentic Jamaican and American cuisine for breakfast, lunch and dinner.
Each time I visit for lunch, I'm pleasantly surprised by the friendly staff who serve many long-time, repeat customers by name and can remember their menu favorites. Thankfully, their lengthy lines move quickly to accommodate the hungry diners who hope to get a seat at a booth or table to comfortably dive in among the lively environment, with a full bar also available.
Along with Jamaican favorites such as beef patties, curried chicken, saltfish, oxtails, coco bread and roti, popular drinks of the region can also be enjoyed at Cool Runnings, including my personal favorites the Jamaican Irish Moss Drink in peanut and vanilla flavors. The welcoming cool refreshment that can best be described as a sweet eggnog or tasty cup of soymilk that chases away the delicious spiciness many of the menu options contain, including my own plate of jerk chicken, fried plantains, cabbage, rice and beans pictured above.
Visit Cool Runnings today to try something new or to embrace your favorites in Jamaican cuisine! The restaurant is open 7 days a week, with an amazing brunch ready to excite your taste buds on Sundays!