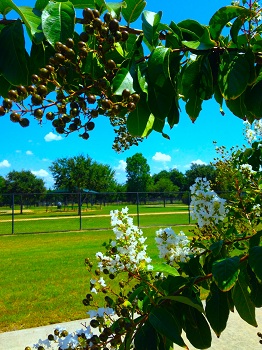 Located right off of Highway 6 from 1-10, the Bill Archer Dog Park  is huge, clean, and could be your pet's (and maybe kids) new favorite thing to do!
There are two well-gated sections: one for large dogs and one for small dogs. The gates themselves are fantastic for your overeager Fido who JUST CAN'T WAIT. There's a spacious inner section between the two 'in' gates—enough for you to take your pooch off the leash before they pull your arm off, and a section between the two 'out' gates where you can kind of wrangle your dog back onto their leash.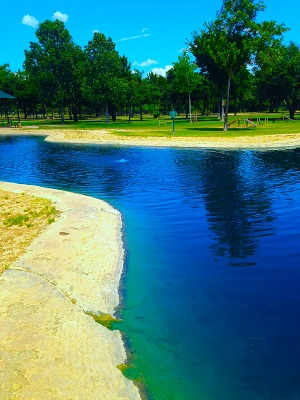 Both dog parks feature (adorable dog-bone-shaped ponds and rinse areas outside so your pup doesn't have the opportunity to get muddy a second time. Seriously, they thought of everything here! There are also two walking tracks—the small dog track is about a third of a mile and the large one is about .8 miles in case you're interested in getting your walk in while your wild beasts go exploring.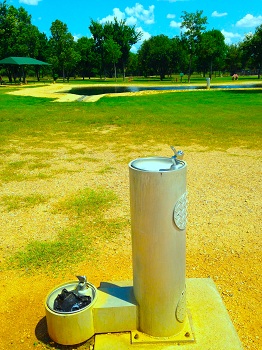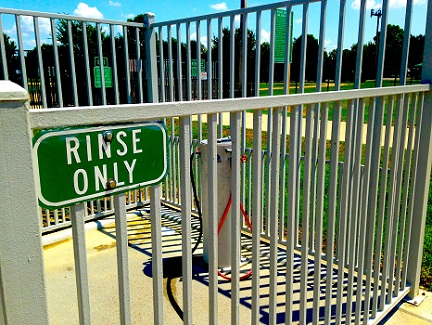 In fact, there's 17 whole acres for your dogs to explore and the doggy-height drinking fountains are perfect for when they don't insist pond water tastes soooo much better than regular water, mom and dad! There are also benches under shady tents, dog playground equipment, and doggy poo bags that help to prevent the park from smelling.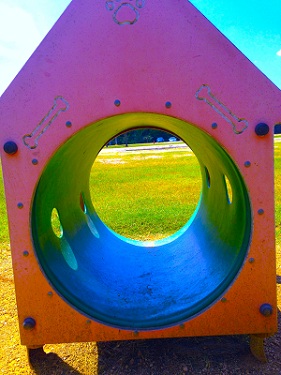 This dog park open from 7 am to dusk every day—and there's even a skate park in the vicinity for the kids to hang out… Like I said, they thought of everything!
And for your viewing pleasure: my dog Wally and our dog park photoshoot.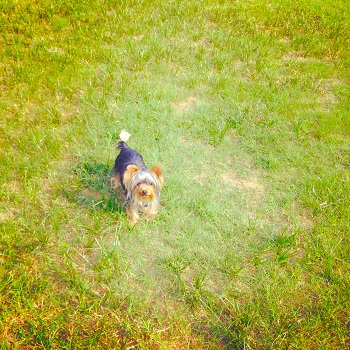 He doesn't understand why I am not in the pond.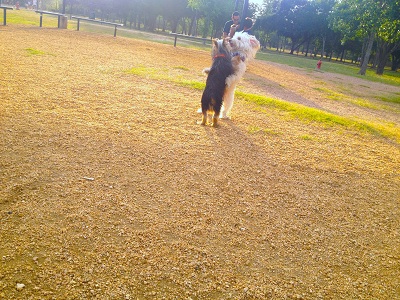 Wally made a best friend.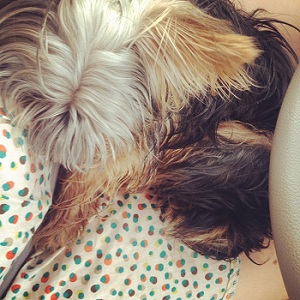 Wally wanted me to hold him all the way home because having fun is EXHAUSTING and it was nap time!