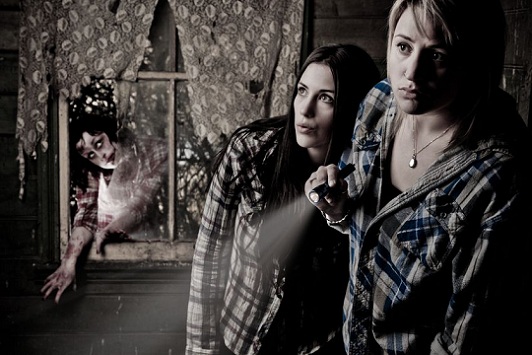 As we gear up for Halloween, haunted houses become the vogue for the brave and foolish boys and ghouls! Here are some of the scariest Houston has to offer:
Houston Terror Dome: It was proclaimed to be Houston's Scariest Haunted House in Houston in 2008 by the Houston Chronicle… and they might be right. According to their website they devote their funds to the "scariest haunted house legally possible," with Hollywood-grade props (to look like the real thing) and a fully air conditioned complex so you won't pass out (not from heat, anyway). For $20, you get a Full Terror package and for $30, you're a VIP with a shorter wait and unlimited entry for the day. Houston Terror Dome delivers.
Screamworld: This classic choice was voted #1 Haunted House in Houston by Houston Chronicle and Houston Press from 2007-present, lauded as one of the Top 20 Haunts in America by Haunted Attractions Magazine, and it's one of the Top 13 Haunts in America by MSNBC. There are plenty of awesome features like The Swamp, Jake's Slaughterhouse, and the Edge of Darkness that brings you those less savory parts of our world like Hospitals, the Morgue, the Boiler Room and Death Row, the Clown Asylum Maze (self-explanatory) and the Zombie Graveyard. Basically, all the bone-chilling, heart-stopping, hair-raising moments that are being capitalized on by shows like American Horror Story and the Walking Dead become a real firsthand experience at Screamworld!
Phobia Haunted House: This is the final season for Phobia Haunted House at its 290 location where they've housed attractions since 1996, and they're determined to make the farewell at this location the best ever. There are several 'freestanding' 'haunts' or attractions here: The Darke Institute,where the psych ward patients have taken over; Mind Control, that appears to be some kind of capitalist hypnotism that parallels Zombie culture; and Claustrophobia, a sort of epic fun-house of doom. Can't make it this year? Next year Phobia is building a Phobia 8 ScreamPark. Stay tuned to these guys!
Nightmare on the Bayou: Rated one of the Top 13 Haunts in the Country by HauntWorld.com from 2011 to the present, this is one haunted attraction that is guaranteed to be a good time. Located near one of Houston's oldest graveyards, their tagline is "Houston's only Haunted House that is actually haunted!" Quality animatronics, creepy Hollywood-grade props, and excellent actors make this haunted house a scare to remember!
One haunted house isn't enough this year? What about a whole haunted festival? Houston Scream Fest features a paint ball Zombie shoot out, live concerts, freak shows, side shows, food, novelty Halloween shopping, carnival games, horror films, 8 haunted houses, Club Blood for a DJ and adult beverages, air conditioning and FREE parking! Who could ask for more?