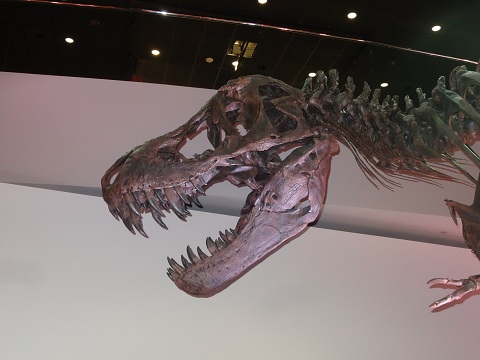 I've visited the Morian Hall of Paleontology at the Houston Museum of Natural Science several times. However, I've never experienced it the way I did during a recent guided tour! These Discovery Tours are open to the public and cost just $5 per person with a permanent exhibition ticket. Group size is limited to 15 people so you'll be sure to get personal attention from your expert tour guide.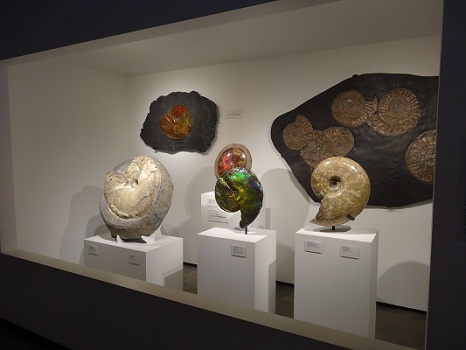 The Discovery Tour is family-friendly and my guide, Rich, made the tour very accessible and engaging for the kids in the group while still being informative and interesting for the adults. We started in the Precambrian period (between 4.5 billion and 540 million years ago) with some of the Earth's oldest fossils and worked our way through the hall in chronological order. As we went through Rich described how environmental and other factors affected different species and why some survived or evolved while others died out.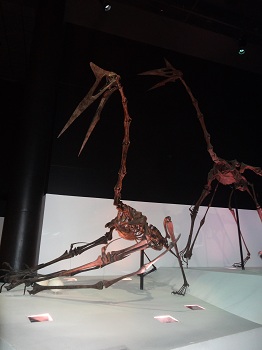 Rich is a very knowledgeable guide, but because the collection is so extensive there isn't time to go into details with all or even most of the specimens on display. However, we did hear highlights about some of the collection. Among many other things we learned why the Tiktaalik (a prehistoric fish) is so important, why dinosaurs aren't reptiles, the three things that make one of the T-Rexes on display so unique (hint: one of the reasons has to do with the number of "fingers" it has), and what makes the movie Jurassic Park so unrealistic. Rich even pointed out the seven babies inside the fossilized Ichthyosaur Stenopterygius (a sea-reptile).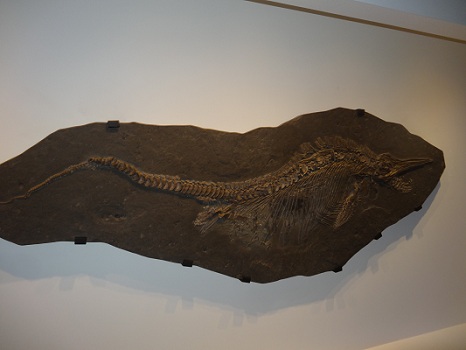 During the tour we also had access to the locked carts that are scattered throughout the hall.  These carts contain replicas and actual fossils that we got to touch! Some examples of what we handled are trilobites, dinosaur and megalodon teeth, and even coprolite (fossilized feces).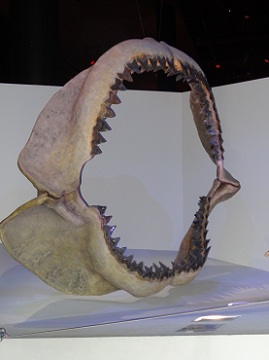 Overall this tour was an amazing learning experience. Rich was able to answer all of our questions about the specific specimens in the collection as well as about the species and time periods in general.  He really brought the history to life and both the kids and the adults in the group left with a greater knowledge of and enthusiasm for paleontology!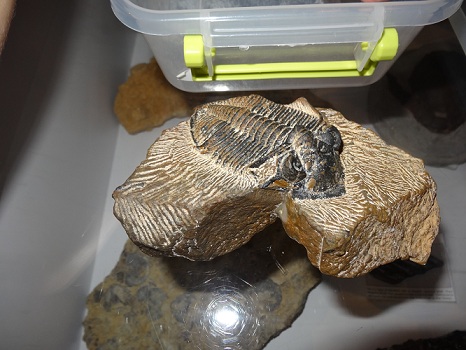 Contributed by Shanna